6 Reasons To Choose Us
100% Satisfaction Guarantee: If for any reason you are not 100% satisfied with the work we have done in your home, we will work with you until you are. You do not have to pay us until you are 100% satisfied.
Family Safety Guarantee: All of our technicians go through a thorough background check and are drug-free.
Property Protection Guarantee: Our professional technicians will protect your walls, doors, lawns, shrubs, flower beds, furniture, carpeting, driveways, and anything else you wish. We wear floor savers, use drop clothes, and hall runners in all traffic areas.
One-Year Parts & Labor Guarantee: All work directly related to repairs and replacements is under warranty for a period of one year.
A Job Done Right The First Time Guarantee: Our Professionals will properly diagnose and execute your repairs right the first time or you receive a refund of the evaluation fee.
Maid Like Clean Up Guarantee: Our Professionals will leave your property neat and clean. All garbage will be removed and all work areas will be thoroughly cleaned before we leave the job.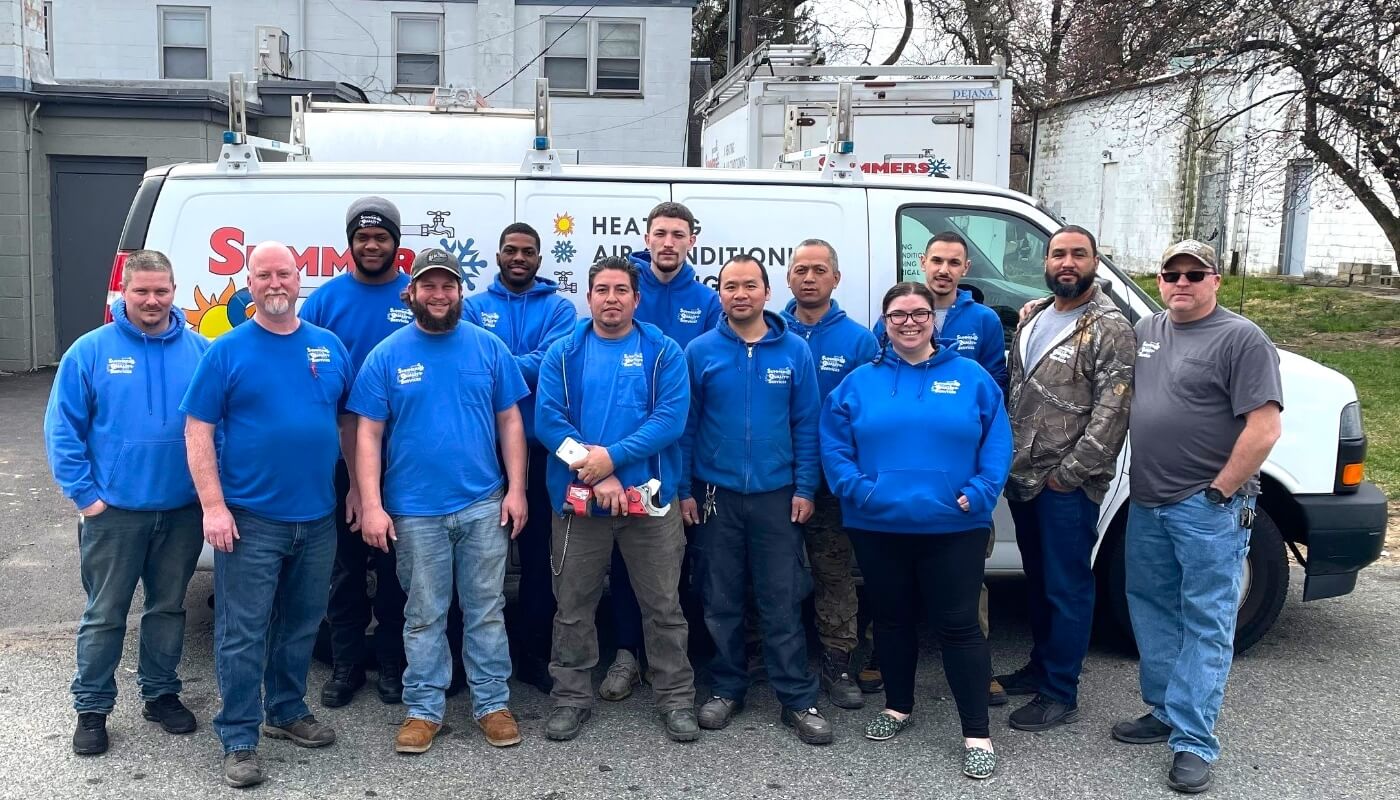 Meet John Summers
This is what I've been doing with my life since I was old enough to carry a toolbox.

- John Summers, Owner of Summers Quality Services
Summers Quality Services is a second-generation family-owned business well on its way to a third - and John wouldn't have it any other way. "I learned everything from my old man," John says with a pride and warmth that comes with that familial connection.
After he took over the business from his father, John set about expanding the services that they offered. He also wanted to be sure that when Summers Quality grew, it didn't change the shape of what his family has been building since 1984.
"I was able to purchase a friend's electrical business, to bring that into the fold," John remembers. "The water heater services and other plumbing services were a natural extension of the rest of the work we were already doing. Before we knew it, we had the complete range of mechanical services we offer today."
Even the Summers Quality logo is a family affair, with John saying, "When we first incorporated, I knew we needed a logo. So, I hired a company to create something that showed the range of all our services together. I spent an incredible amount of money, but they could not get something that made sense to us."
John says that one day, his daughter's friend brought him an image and he knew right away that was the one!
"A 13-year-old girl drew it up. She just handed the drawing to my daughter to show me, completely unsolicited. We had it on our shirts and trucks in no time."
That family feeling still flows through everything they do at Summers Quality.
Whether you need HVAC, electrical or plumbing services in Philadelphia and the surrounding areas, call 215-482-8800 today and see for yourself!