Heating & Air Conditioning Repair In Philadelphia, PA
Summers Quality is your trusted source for residential and commercial heating & air conditioning repair in Philadelphia, PA!
Our team of certified, experienced professionals is dedicated to keeping your home and business comfortable all year round. Our expertise covers a vast array of heating, ventilation, and air conditioning (HVAC) systems, ensuring optimum performance and longevity of your equipment.
As HVAC experts, we understand the vital role your heating and air conditioning plays in both your comfort and health. The only person who understands it better than Summers Quality is you! That's why we provide swift, effective, and affordable HVAC repair solutions.
Whether it's a minor residential fix or a large-scale commercial project, our team is equipped with the knowledge and tools necessary to get your system back up and running smoothly.
Call 215-482-8800 today to schedule an appointment with Summers Quality.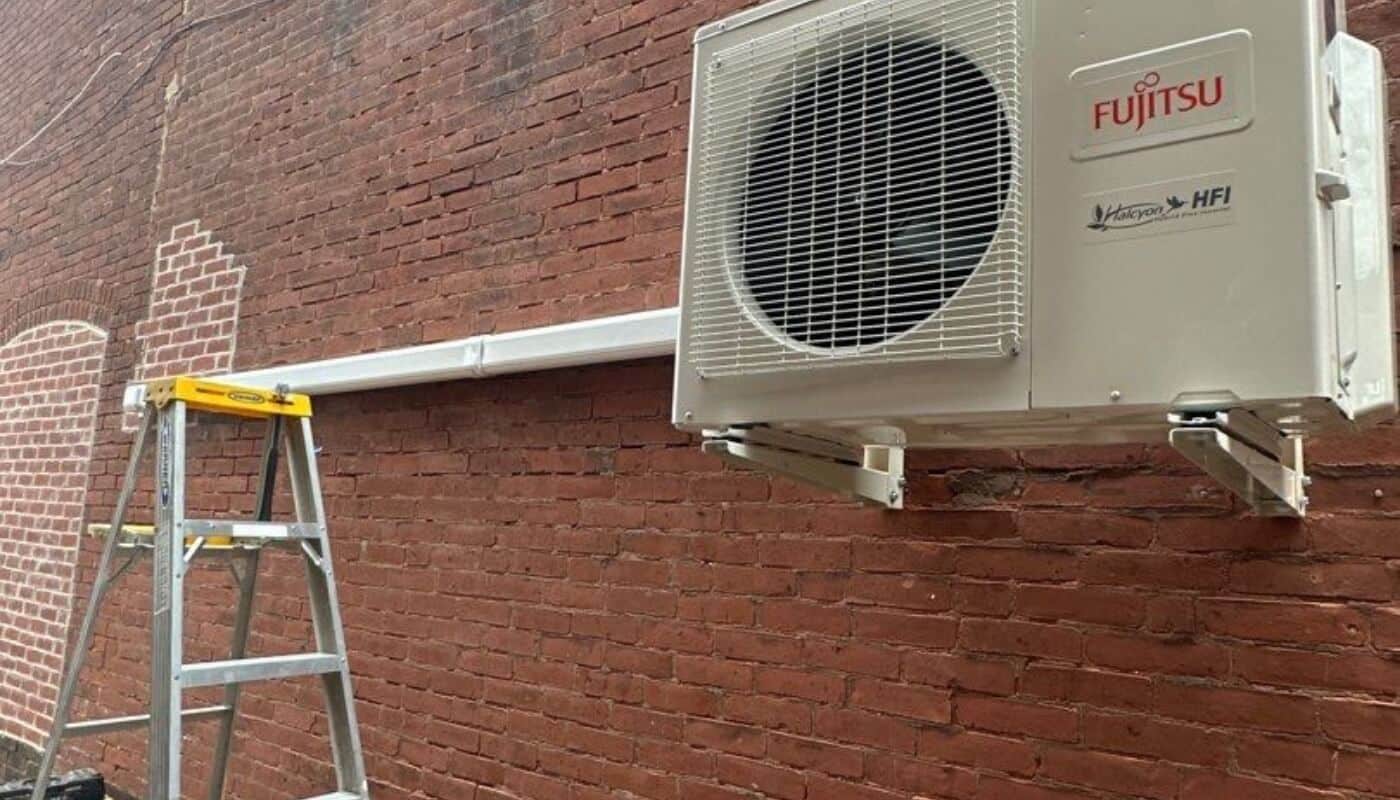 Types of HVAC Systems We Service
Summers Quality can service any HVAC you have. Here are some of the most common heating and cooling systems we repair and some common HVAC problems:
Central Air Conditioning
This system cools air in a central location and then distributes it throughout the house via fans and ductwork.
The most common repair involves the blower motor, which is responsible for moving air inside the home/ductwork. Other common problems include a clogged or dirty filter, thermostat issues, refrigerant leaks, drainage issues, and breaker faults
Heat Pumps
Heat pumps provide both heating and cooling by transferring heat from one area to another. They are efficient and environmentally friendly.
The most common repair tends to relate to the refrigerant, either due to leaks or low levels. Other issues might include defrost control problems and thermostat malfunctions.
Ductless Mini-Split Systems
These systems provide individual heating and cooling for each room, eliminating the need for ductwork.
Common repairs for ductless systems often involve cleaning or replacing the air filter, addressing refrigerant leaks, or fixing an unresponsive remote control.
Zoned Systems
Zoned systems allow for different areas of the home to be heated or cooled to different temperatures.
Common repairs for zoned systems can involve fixing a malfunctioning zone valve, addressing issues with the zone control panel, or dealing with problems related to the dampers.
Furnaces
Furnaces generate heat by burning fuel (usually gas, oil, or propane). The heated air is then distributed throughout the house via ducts.
The most common furnace repairs usually involve the ignition or pilot light, followed by thermostat problems, and issues with the furnace not heating enough due to dirty filters.
Boilers
Boilers heat water, which is then circulated as steam or hot water through pipes to radiators throughout the home.
Common repairs for boilers often involve fixing leaks and drips, repairing or replacing the pressure relief valve, or addressing kettling (a rumbling noise caused by limescale or sludge build-up).
Hybrid Systems
Hybrid systems switch between a furnace and a heat pump for heating, depending on which is more efficient at the current temperature.
For hybrid systems, common repairs might include addressing issues with the system switching between the furnace and heat pump, or dealing with air handler problems.
Geothermal
Heating & Cooling Systems
These systems use the constant temperature of the earth to heat and cool the home.
Common issues with geothermal systems can include antifreeze leaks in the loop system, issues with the heat pump not working, or problems with the system's flow center.
Evaporative Coolers
Also known as "swamp coolers," these cool air by evaporating water.
Common repairs usually involve replacing the pads, cleaning or replacing the filter, or addressing motor issues.
Radiant Heating Systems
These systems heat the floors or panels in the walls or ceiling of a house, which then radiate heat throughout each room.
Common repairs often involve dealing with leaks in the tubing, issues with the thermostat, or problems with the boiler or water heater that supplies the system.
If you're having trouble with your home's climate, contact us online today!
HVAC Not Working?
4 Problems To Look For In A Broken HVAC
Recognizing the signs that your HVAC is not working is crucial. Prompt repair is the best way to avoid costly damages. Here are some common signs that your HVAC might need professional attention:
Unusual Noises: A functioning HVAC system should operate relatively quietly. If you're hearing unusual clanking, grinding, or hissing noises, it may indicate a problem.
Uneven Temperatures: If certain rooms in your home are too hot while others are too cold, there could be an issue with your HVAC system's distribution capabilities.
Increased Energy Bills: An unexpected increase in your energy bill often signals that your HVAC system is working harder than it needs to, indicating a possible efficiency problem.
Poor Air Quality: If you notice excessive dust around your vents, or if your indoor air feels stuffy or smells odd, your HVAC system may not be filtering air properly.
Remember, early detection of these signs can save you from more extensive repairs down the line.
Call 215-482-8800 today to schedule service with Summers Quality.
Commercial HVAC Repair In Philadelphia, PA
We also do exceptional commercial HVAC repair in Philadelphia, PA, and the surrounding areas.
Commercial HVAC systems are typically larger and more complex than residential ones, requiring specialized knowledge and skills. Whether you run a small business or a large corporation, maintaining a comfortable indoor environment is crucial for both your employees and customers.
Our team is well-versed in handling various types of commercial HVAC systems. We ensure prompt service without disrupting your business operations, providing you with peace of mind knowing that your HVAC needs are in expert hands.
Whether you need residential or commercial HVAC repair services in Philly, we're the team to call. We're committed to delivering top-quality services that go beyond your expectations.
Contact us today to schedule an appointment, and let us help you maintain a comfortable, healthy indoor environment.