Summers Quality - Philadelphia's Trusted Plumber
Summers Quality is Philadelphia's trusted plumber. we've been solving plumbing challenges for your friends and neighbors around Philly since 1984.
We approach every job with expertise, a smile, and a commitment to your satisfaction. No matter the problem, big or small, we've got you covered.
Call 215-482-8800 today to get a free estimate or check out the links below to learn more about the plumbing services offered from Summers Quality.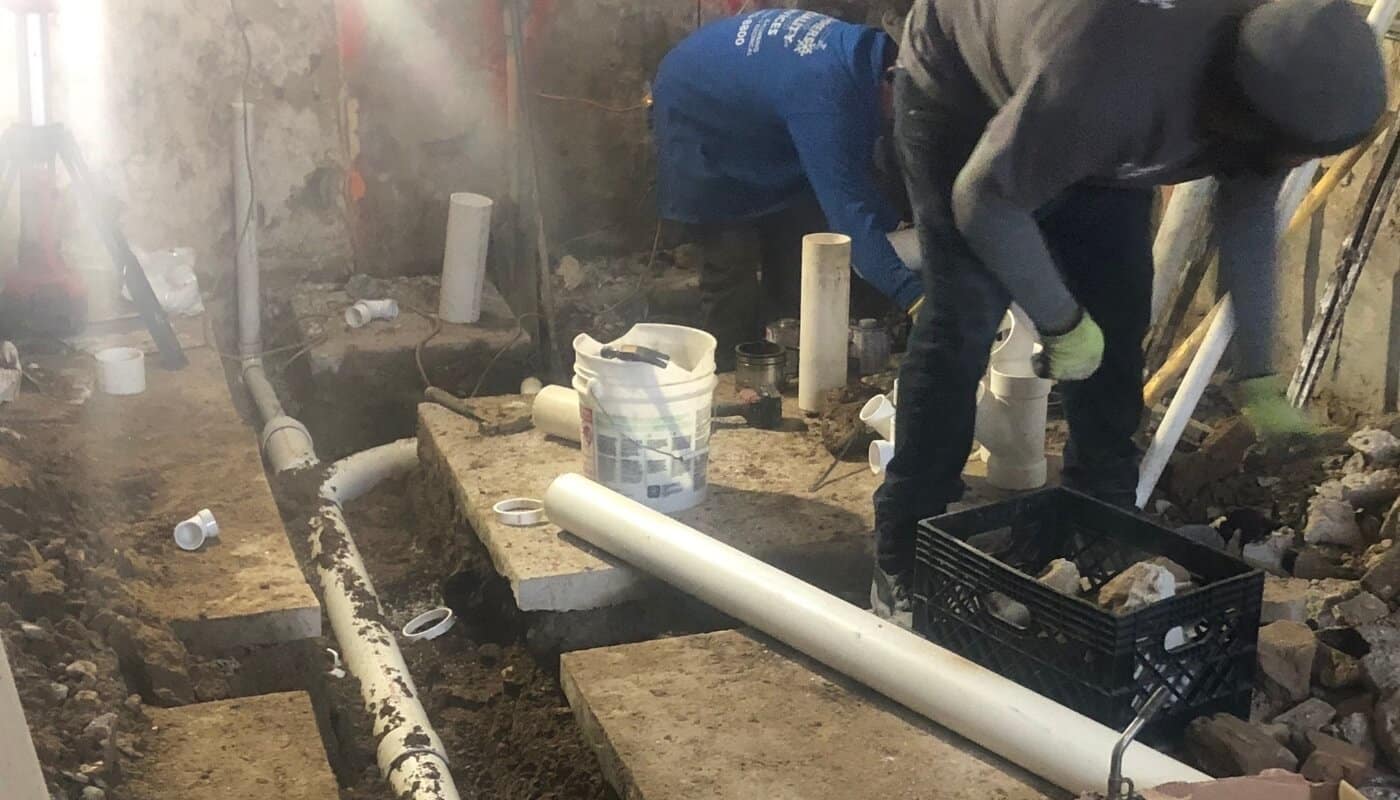 Don't settle for cold showers! At Summers Quality, we're your experts for water heater services in Philadelphia. Whether you need a new installation, repair, or routine maintenance, we've got you covered. Our highly skilled team makes sure that you always have the hot water you need when you need it.
Say goodbye to chilly mornings and hello to reliable, efficient water heating solutions from Summers Quality.
Is it time to transform your kitchen or bathroom into the space you've always dreamed of? Our kitchen and bath remodeling service can make it a reality! Our skilled plumbers are experts at installing new fixtures, rerouting pipes, and ensuring your remodeling project goes off without a hitch.
Clogged drains are a common plumbing headache, but we're here to make them a thing of the past. Our drain cleaning service uses the latest technology to clear out even the toughest blockages. Say goodbye to slow drains and foul odors as we restore your pipes to their full functionality. The best part is that we don't just fix the problem; we prevent it from coming back.
Issues with your sewer line can be a nightmare, but we're the dream team you need to tackle them. Our expert plumbers are skilled in diagnosing and repairing sewer line problems, from minor clogs to major blockages. We use cutting-edge technology like video inspections to pinpoint the issue and provide efficient and cost-effective solutions.
Protecting your home from water damage is essential, especially in our rainy seasons. Sump pump installation and maintenance service make sure that your basement stays dry. We'll assess your needs and install the right sump pump to keep water at bay. After that, regular maintenance ensures your pump is always ready to do its job when you need it most.
Your Neighborhood Plumber
Summers Quality has been serving the Philadelphia community for decades. After all that time, our reputation speaks for itself.
We're committed to delivering top-quality service with a smile. When you choose us, you're not just getting a plumber; you're getting a trusted partner for all your plumbing needs.
Contact us today so we can discuss how we can solve your plumbing challenges, improve your home, and ensure your peace of mind.
Your satisfaction is our guarantee!