Trusted Source For Water Heater Services In Philadelphia
Summers Quality Plumbing is your trusted source for water heater services in Philadelphia. We understand the importance of having a reliable source of hot water in your home, so our team is here to ensure you always have it when you need it.
Whether you're experiencing issues with your existing system or need a new installation, we've got the knowledge and experience to get the job done right.
Call 215-482-8800 today to get a free estimate on your water heater project from Summers Quality.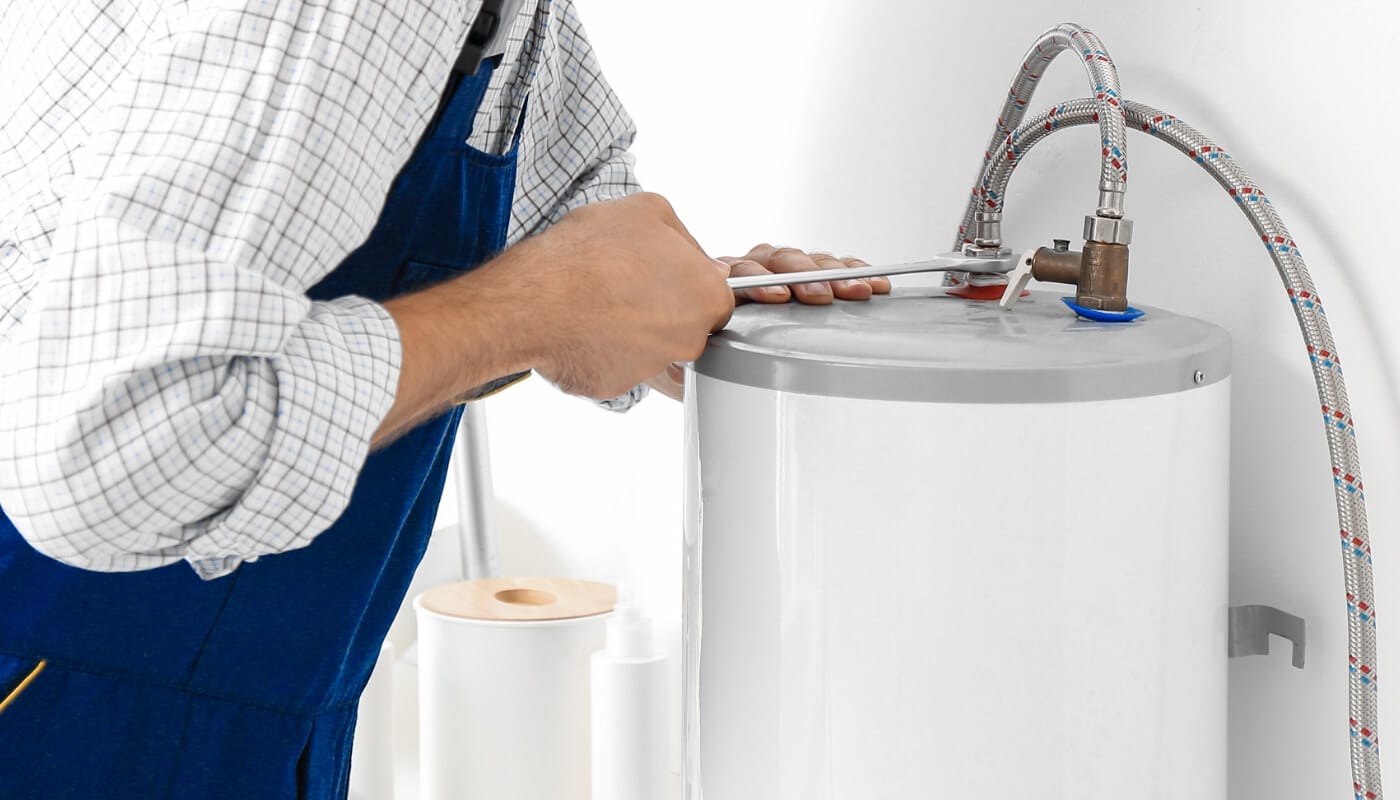 Our Water Heater Services Around Philadelphia
Summers Quality offers a full range of water heater services around Philadelphia and the surrounding areas. We've been serving your friends and neighbors since 1984.
Our water heater services include:
Water Heater Installation
Our skilled technicians are well-versed in various types of water heater installation, including traditional tank units and energy-efficient tankless models. We'll help you choose the right system for your needs, ensuring efficient and reliable hot water for your home.
Don't let a malfunctioning water heater disrupt your daily routine. Our team specializes in water heater repairs. From faulty thermostats to sediment buildup, we've seen it all and fixed it all. We diagnose issues quickly and provide efficient solutions to get your hot water flowing again.
Regular maintenance is key to extending the life and efficiency of your water heater. Our maintenance service includes flushing the tank, inspecting the anode rod, checking for leaks, and ensuring all components are in top condition. With our maintenance plans, you can enjoy worry-free hot water year-round.
Thinking about upgrading to a more energy-efficient water heater? We can help you make the switch to a tankless water heater, which not only saves space but also reduces energy consumption, ultimately lowering your utility bills.
Contact us online to learn more about our water heater services, including tankless water heaters.
Top Residential Water Heater Styles For Philadelphia
Traditional Tank Water Heaters: These are reliable and cost-effective. They provide a consistent supply of hot water for your daily needs.
Tankless Water Heaters (On-Demand): Tankless heaters are energy-efficient and space-saving. They only heat water as you need it, reducing energy bills and saving space in your home.
Heat Pump Water Heaters: Heat pump heaters are eco-friendly and energy-efficient. They transfer heat from the air to heat the water, reducing energy consumption and lowering operating costs.
Solar Water Heaters (Solar Thermal): Solar heaters use renewable energy from the sun, making them environmentally friendly and cost-effective in the long run. They can significantly reduce your energy bills.
Condensing Water Heaters: Condensing heaters are highly efficient and recover heat from exhaust gases. This means they use less energy and are more environmentally friendly, reducing emissions.
Call 215-482-8800 today to more about these water heating solutions.
3 Reasons People Choose Summers Quality Plumbing
1.) Local Experts
As a Philadelphia-based company, we understand the unique plumbing needs of local homes. Our expertise allows us to provide tailored solutions that work best for your area.
2.) Customer Satisfaction
Your satisfaction is our top priority. We take pride in delivering high-quality work and ensuring that every job is completed to your full satisfaction.
3.) Emergency Service
We know that water heater issues can't always wait. That's why we offer 24/7 emergency service, so you never have to go without hot water for long.
Ready for Reliable Hot Water?
Don't let water heater problems disrupt your comfort!
Contact Summers Quality Plumbing today, and let us take care of all your water heater needs. We're here to ensure you have a constant supply of hot water, making your daily life more comfortable and stress-free.