The Best HVAC Maintenance Service In Philadelphia, PA
At Summers Quality, we understand how critical HVAC maintenance is. That's why we provide the best HVAC maintenance service In Philadelphia, PA.
Whether you're a homeowner or a business owner, a well-maintained HVAC system can make a world of difference. It will improve your comfort, energy costs, and the lifespan of your heating and air conditioning system.
Read on or call 215-482-8800 to learn more about routine HVAC maintenance!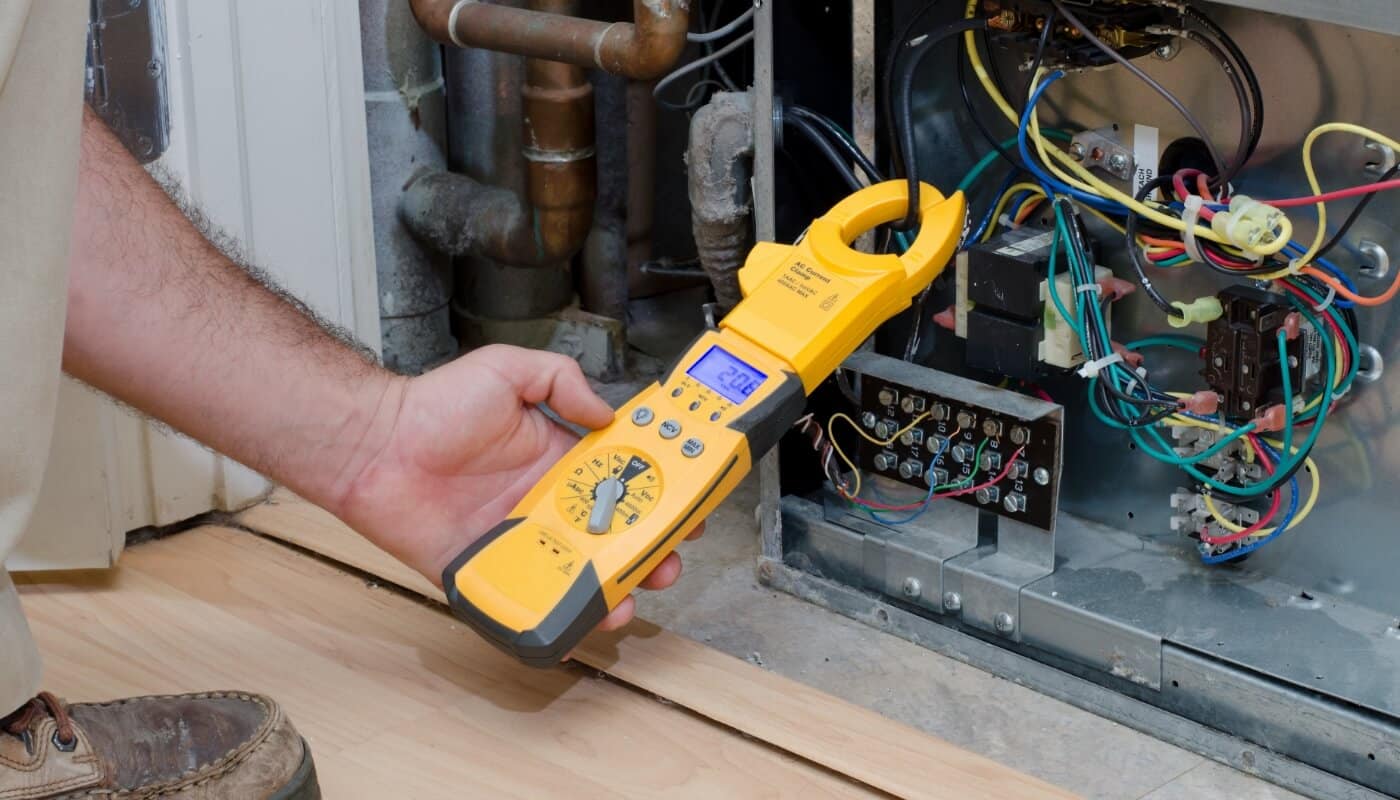 Benefits of HVAC Maintenance In Philly
Regular HVAC maintenance comes with a host of benefits!
First, it ensures that your system operates at peak efficiency. This reduces your energy consumption, and subsequently, the money you're spending on your utility bills. It also helps detect minor issues before they evolve into major, costly repairs.
Regular check-ups can extend the life of your HVAC system, saving you the expense of premature replacement. Maintenance even ensures cleaner indoor air, contributing to a healthier living environment.
Contact us online today to schedule your HVAC maintenance!
What Does HVAC Maintenance Usually Include?
A typical HVAC maintenance visit involves a thorough inspection of your system, cleaning, and tuning-up.
The process includes checking thermostat settings, tightening electrical connections, lubricating moving parts, inspecting the condensate drain, and cleaning the evaporator and condenser coils.
The technician will also check refrigerant levels and adjust them if necessary.
For heating systems, they will inspect gas connections, burner combustion, and heat exchanger.
Call 215-482-8800 today to start your system on a maintenance plan today!
The Impact Of Regular Maintenance On Heating Systems In Mid-Atlantic Climates
In cold weather climates, heating systems work harder and longer. Regular maintenance in these conditions can significantly extend the lifespan of your heating system. A well-maintained heater can last up to 20 years, compared to an average of 10-15 years for neglected systems. That's potentially 5-10 extra years of efficient heating!
Summers Quality can set you up for a regular maintenance program. Contact us online today to get started!
The Consequences Of Not Changing Your AC Air Filter Regularly
Neglecting to change your AC air filter can lead to a multitude of problems. A clogged filter restricts airflow, forcing your system to work harder and consume more energy. Over time, this can lead to system overheating and failure. It also compromises the quality of your indoor air, as a dirty filter cannot efficiently trap pollutants and allergens.
To avoid these issues, it's recommended to change your air filter every 1-3 months, depending on usage and the type of filter. That's one of the key aspects of our scheduled maintenance programs!
Regular HVAC maintenance is a small investment that yields significant returns in the form of lower energy costs, fewer repairs, extended equipment life, and improved indoor air quality.
Don't underestimate the importance of routine check-ups and timely filter replacements from Summers Quality! Depending how old it is, your HVAC system's health could depend on it.
Get Your Scheduled HVAC Maintenance From Summers Quality
It's easy to see the benefits of regular HVAC maintenance, what it includes, and how it impacts the longevity of your heating system - particularly in colder climates. You can also see the consequences of neglecting to change your air filter regularly.
The other obvious thing is the clear choice for your scheduled heating and air conditioning maintenance!
Summers Quality has been serving Philly and the surrounding areas since 1984. Your friends and neighbors love our 100% Satisfaction Guarantee and our convenient financing options.
Contact us online and you'll soon see why for yourself!