Philadelphia's Most Experienced Electrical Services Provider
Summers Quality has been Philadelphia's most experienced electrical services provider for decades! You'd have to go back to Ben Franklin to find someone who knows more about electricity!
We offer 24/7 services to meet the electrical needs of our residential and commercial customers. Our uniformed technicians are known for their neatness, courtesy, and technical excellence. They continuously undergo training to ensure that your electrical issues are resolved quickly and correctly.
Call 215-482-8800 today to get started on your electrical project or read more about our services below!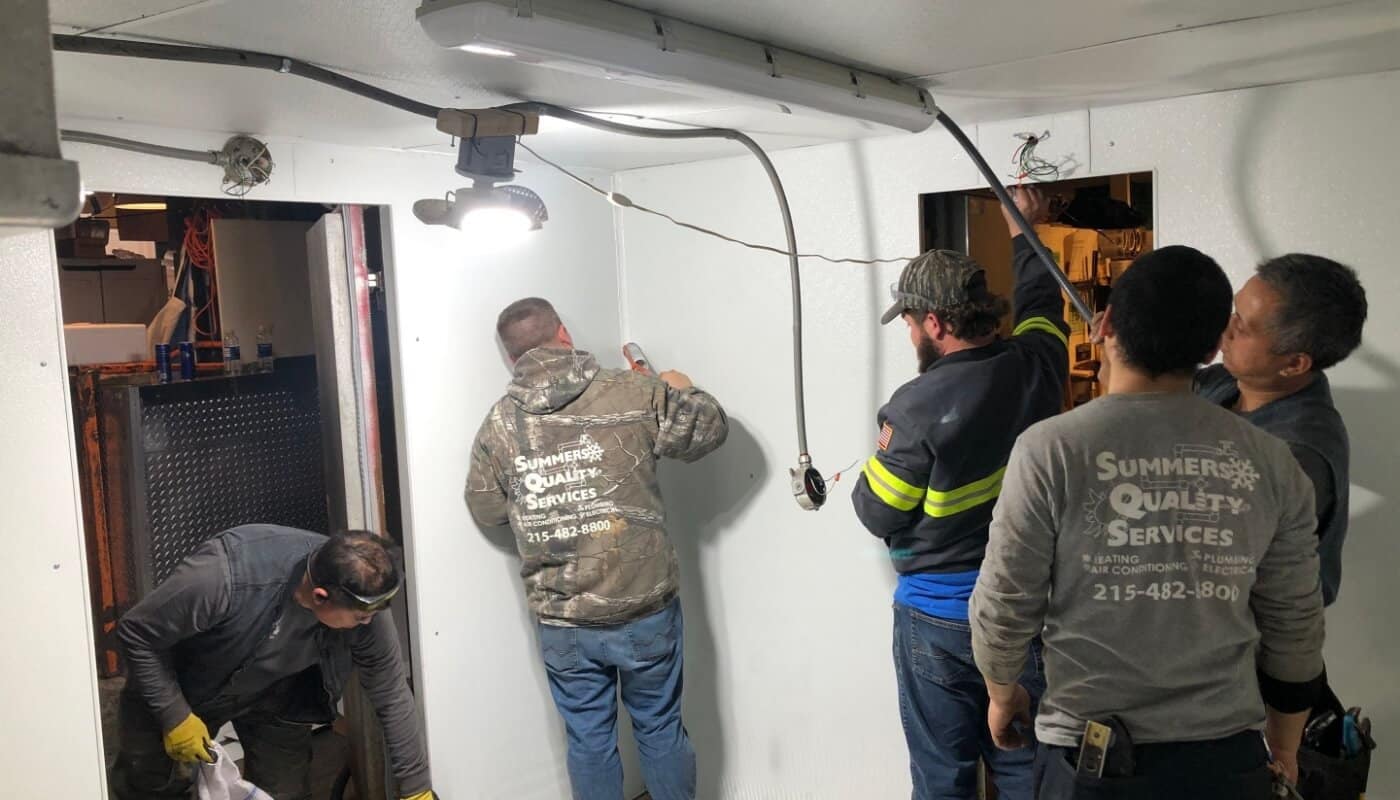 Electrical Repair
Electrical Repair is essential for homeowners and businesses facing electrical issues like power outages, faulty switches, or malfunctioning outlets. Whether it's flickering lights or a circuit breaker problem, we're here to help you quickly and efficiently resolve these issues.
Lighting Services
Enhance the ambiance and functionality of your home or business with lighting. Summers Quality is the perfect choice for those seeking customized lighting solutions. From energy-efficient LED installations to creative outdoor lighting designs, we cater to homeowners and businesses wanting to brighten up their spaces.
Whole Home Rewiring
For homeowners with older properties or those planning extensive renovations, whole home rewiring is a game-changer. It ensures your electrical system is up to code, safe, and capable of handling modern electrical demands.
Whole Home Generators
Prepare for unexpected power outages with our whole home generators. Ideal for residential and commercial customers in areas prone to storms or blackouts, these generators ensure your essential systems keep running even when the grid fails. Don't be left in the dark!
Get peace of mind and an uninterrupted power supply with Whole Home Generators From Summers Quality.
Philadelphia's Premier Electrical Services Provider
When your home experiences a power outage, you need a skilled professional who can swiftly and efficiently address the problem. At Summers Quality, our experienced electricians have been serving Philadelphia and its surrounding areas since 1984.
Whether you require a ceiling fan installation or a complete rewiring of your house, you can rely on Summers Quality. Contact us today to schedule your service!