Elevate Your Home With Kitchen And Bath Remodeling In Philadelphia
Are you ready to turn your kitchen or bathroom dreams into reality?
Summers Quality Plumbing is your trusted partner for kitchen and bath remodeling in Philadelphia and the surrounding areas. Our team of skilled experts is here to make your remodeling project a seamless and enjoyable experience.
Don't sit around wondering what's possible! Call 215-482-8800 to get a free estimate on your bathroom or kitchen remodeling project from Summers Quality!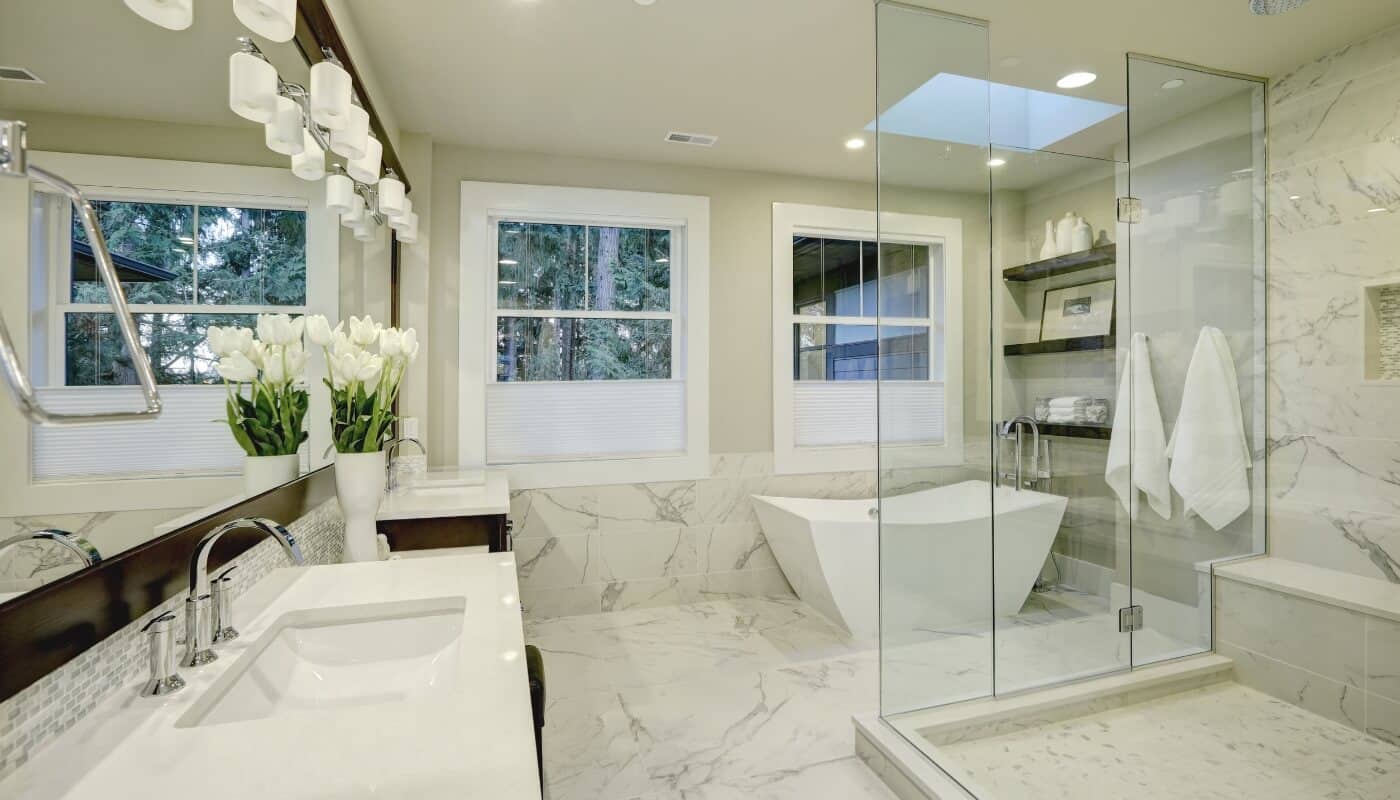 Your Dream Space Awaits With A Bathroom Or Kitchen Remodel
Your kitchen and bathroom are more than just functional spaces; they are the heart of your home.
Whether you want to create a modern, sleek kitchen or a tranquil, spa-like bathroom, you can trust Summers Quality with your bathroom or kitchen remodel. We've been transforming visions into reality for your friends and neighbors since 1984.
We can handle everything it takes to get this project completed for you!
Our skilled plumbers are experts at installing new fixtures, ensuring they not only look great but also function flawlessly. From elegant faucets to efficient sinks and stylish showers, we bring your vision to life with precision and care.
A successful remodeling project requires careful planning, including rerouting pipes to accommodate new layouts. Our experienced team ensures that every pipe is rerouted efficiently, so your project goes off without a hitch.
We understand that remodeling can be disruptive, but we strive to minimize the inconvenience. Our team works efficiently, respecting your time and space to complete the project with minimal disruption to your daily life.
3 Reasons People Choose Summers Quality Plumbing
1. Local Expertise
As a trusted plumbing company based in Philadelphia, we have a deep understanding of the unique challenges and requirements of local homes. We bring our local expertise to every project, ensuring the best results.
2. Creative Solutions
Remodeling is about more than just updating fixtures; it's about creating a space that reflects your style and needs. Our creative solutions and attention to detail ensure that your remodeled kitchen or bath is a perfect match for you.
3. Satisfaction Guaranteed
Your satisfaction is our top priority. We don't consider the job complete until you are thrilled with the results. We stand by the quality of our work and provide warranties to ensure peace of mind.
Let's Get Started
Ready to embark on your kitchen and bath remodeling journey?
Contact Summers Quality today, and let's discuss your ideas and vision. Our friendly experts are here to answer your questions, provide guidance, and make your dream kitchen or bathroom a reality.
Your beautiful, functional, and transformed space awaits!