Expert Sump Pump Services In Philadelphia
Protecting your home from water damage is crucial, particularly during rainy seasons. At Summers Quality, we offer expert sump pump services in Philadelphia. From installation to maintenance, we make sure your basement stays dry.
Call 215-482-8800 today and make sure your home stays safe and secure with full plumbing and sump pump services from Summers Quality.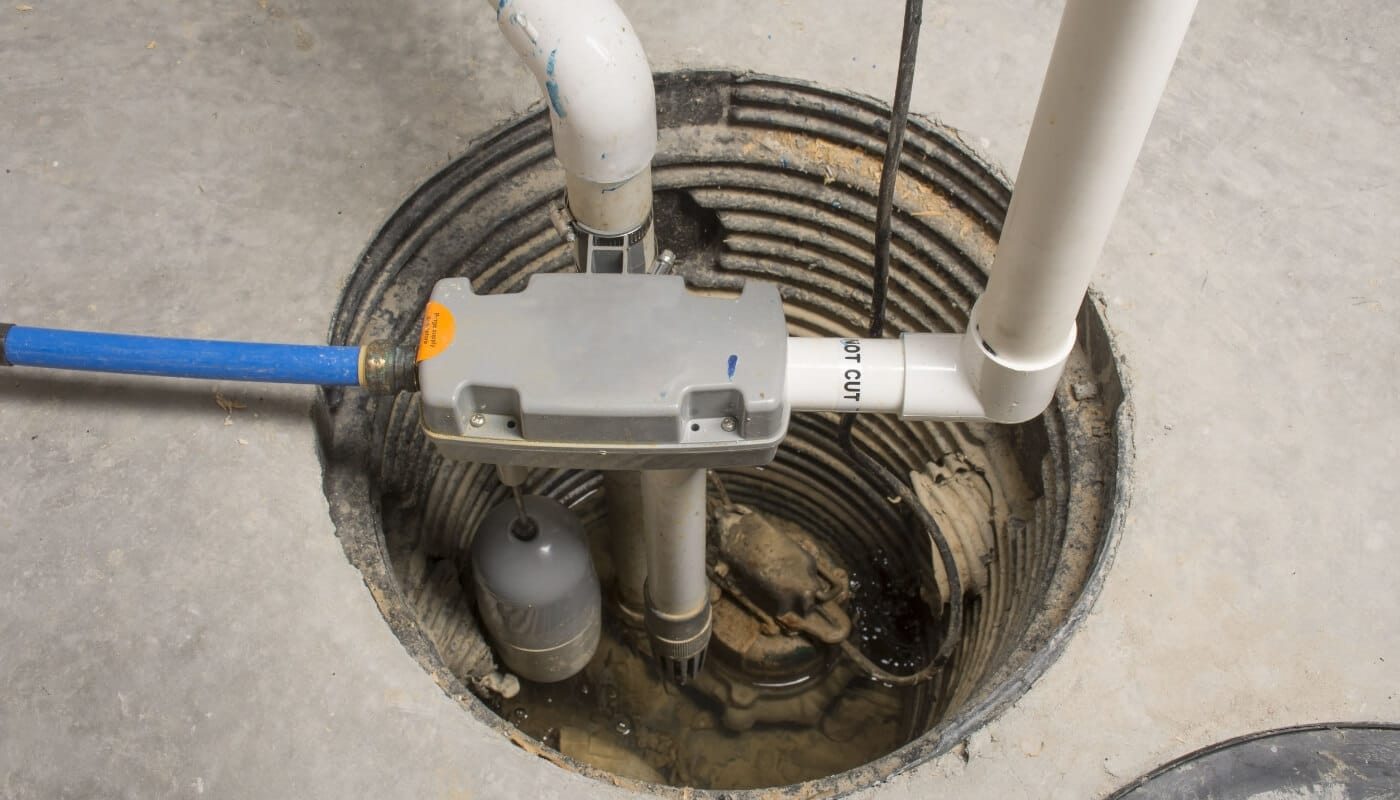 Customized Sump Pump Installation In Philly
Our team understands that every home is unique, and your sump pump needs may vary. That's why we begin with a thorough assessment of your specific requirements. We'll determine the best sump pump system to suit your property and ensure effective water management.
Choosing the Right Sump Pump
With a wide range of sump pump options available, selecting the right one can be daunting. But don't worry – we're here to guide you.
Whether you need a pedestal or submersible sump pump, we'll help you make an informed decision. At Summers Quality, we understand the important factors like your basement size and water table level - and the impact they have on the products you need.
Precise Installation
Once we've identified the ideal sump pump for you, our skilled technicians will carry out a precise installation. We ensure that the sump pump is correctly placed, set up, and tested.
We guarantee that it functions flawlessly when you need it most.
Reliable Sump Pump Maintenance
Regular maintenance is key to the longevity and reliability of your sump pump. Our comprehensive maintenance services include:
Inspection And Testing
We'll thoroughly inspect your sump pump system, checking for any signs of wear or damage. Regular testing ensures that it activates properly and can handle water removal efficiently.
Cleaning And Debris Removal
Over time, debris can accumulate in the sump pit, potentially hindering your pump's performance.
We'll clean the pit and remove any obstructions to maintain optimal functionality.
Battery Backup Testing
In case of a power outage, your sump pump's battery backup is your last line of defense. We'll test the battery to ensure it's ready to kick in when needed.
What Comes With Your Sump Pump Service?
- Local Expertise
As a Philadelphia-based home services company, we have an in-depth understanding of the unique challenges posed by our local climate. We live with the same scorching summers and frozen winters!
Our sump pump solutions are tailored to address the specific needs of of Philadelphia and the surrounding areas.
- Proactive Approach
We believe in a proactive approach to sump pump maintenance. Our team will work with you to establish a regular maintenance schedule, ensuring your sump pump is always in peak condition.
- Emergency Services
Water emergencies can happen at any time. That's why we offer 24/7 emergency services, so you can have peace of mind knowing that we're just a call away when you need immediate assistance.
Keep Your Basement Dry – Contact Us Today
Don't let water damage threaten your home's safety!
Contact Summers Quality today. Let our friendly experts take care of your sump pump needs.
With our precise installations and thorough maintenance, you can trust that your basement will remain dry and keep your property protected.